Kanaka Computers: PC Installation, Repair, Service & Consultation - We Do It All. ...and NOW SERVING OVER 900 HAPPY CLIENTS!
If you need Fast, Reliable and Affordable computer service & repair, you have come to the right place.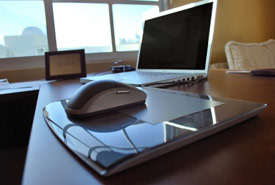 At Kanaka Computers we offer a wide variety of affordable services. Our goal is to ensure that your computing experience is trouble free, and that your home or small business computers operate at their maximum potential.
Whether it's PC repair, installation or general maintenance, we can handle all your computing needs.
Kanaka Computers also offers In-Home consultation and Software training. For those wishing to purchase a new or used PC or for those interested in learning a new software program, we are just a click away!
FREE PICK-UP, DELIVERY, & SETUP in the Maple Ridge, BC area. In-Home consultations are also available within the Greater Vancouver area.

Contact us for all your computing needs!